Sylloge Nummorum Graecorum. Czech Republic. Volume I. The National Museum. Prague. Part 3. Macedonia and Paeonia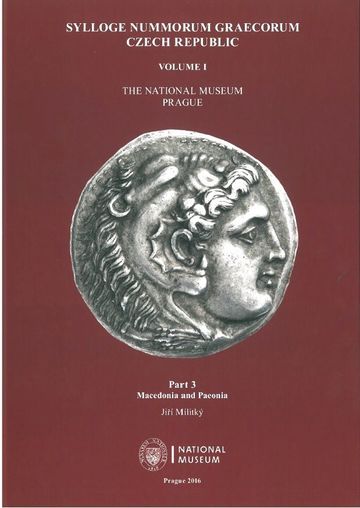 2016
ISBN: 978-80-7036-490-1
Author(s): Jiří Militký
Publisher: National Museum
Type of publication: Book
Place of publication: Prague
Number of pages: 158
Citation: MILITKÝ, Jiří. Sylloge Nummorum Graecorum. Czech Republic. Volume I. The National Museum. Prague. Part 3. Macedonia and Paeonia. Vydání první. Prague: National Museum, 2016. 158 stran. ISBN 978-80-7036-490-1.
The catalogue presents all of 940 coins of Macedonia and Paeonia from the Numismatic Collection in the National Museum in Prague according to numismatic standards, selected specimens are also presented in colour appendix. The title is the first contribution of the Czech Republic to the long-term international project Sylloge Nummorum Graecorum aimed to publish the Greek coins in public and private collections world-wide.