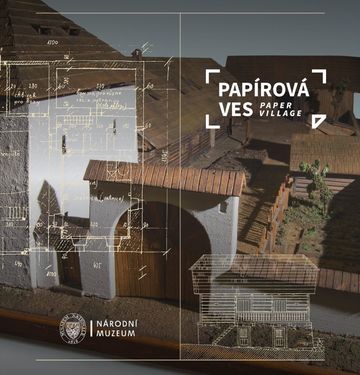 Papírová ves / Paper Village
Year: 2022
ISBN: 978-80-7036-720-9
Author(s): Klára Woitschová (ed.)
Publisher: National Museum
Place of publication: Prague
Number of pages: 152
Citation: WOITSCHOVÁ, Klára. Papírová ves / Paper Village. Vydání první. Prague: National Museum, 2022. 152 stran. ISBN 978-80-7036-720-9.
From the 1920s at the latest, the Ethnographic Department of the National Museum began to build a pictorial collection of documentation covering all areas of rural life. Today, this collection comprises of almost 55,000 items. It was systematically built up until about the mid-1960s.
The VISKALIA virtual open-air museum is a web portal that collects surviving documents on approximately two hundred carefully selected objects of vernacular architecture. The buildings are located on the underlying map, and all available textual and visual information can be displayed for the identified object.
The text of this catalogue describes the process of creating digital spatial models both on the basis of plan documentation and on the basis of physical models. All essential stages of the solution, the technologies and software used are listed. Difficulties encountered during processing and ways of overcoming them are also mentioned.