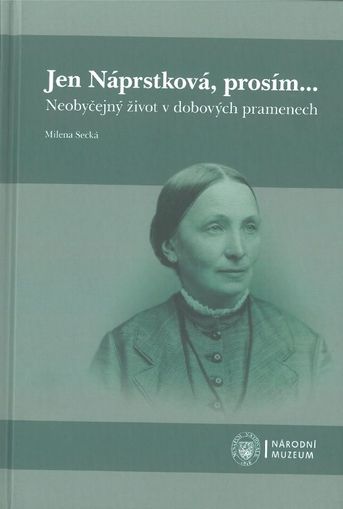 Jen Náprstková, prosím. Neobyčejný život v dobových pramenech
Year: 2016
ISBN: 978-807036-488-8
Author(s): Milena Secká
Publisher: National Museum
Type of publication: Book
Place of publication: Prague
Number of pages: 308
Citation: SECKÁ, Milena. Jen Náprstková, prosím. Neobyčejný život v dobových pramenech. Vydání první. Prague: National Museum, 2016. 308 stran. ISBN 978-807036-488-8.
The present monograph deals in detail with the life of a woman who became a housemaid at eighteen years of age and remained one, in a figurative sense, for all her life. A common girl who through her own diligence and tenacity, while also helped by her social relations, became the woman whose contribution to the shaping of what is today the Náprstek Museum was seminal. She had always lived and worked in the shadow of her famous husband, the well-known benefactor and philanthropist Vojta Náprstek. The book is divided following the most significant phases of life of Josefa Křížková Náprstková, and uses period written and pictorial documents as a basis for the exposition. Among them were not only the memoirs but also and most importantly her surviving diaries, notebooks, and correspondence. Josefa Náprstková's biography is complemented in the book by an overview of her activities in various associations, as well as in the field of museum acquisitions. The book is supplemented with indexes and a copious pictorial appendix.