Catalogue of plant fossils described in works by Kaspar M. Sternberg. Second revised edition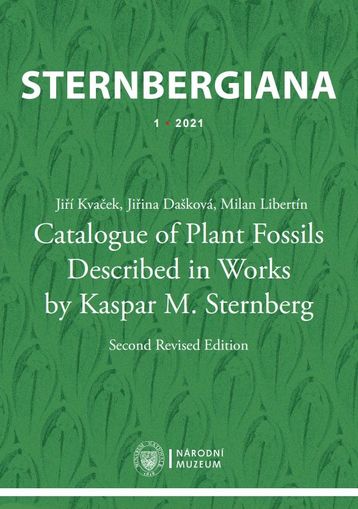 2021
ISBN: 978-80-7036-659-2 (online)
Author(s): Jiří Kvaček, Jiřina Dašková, Milan Libertín
Publisher: National museum
Type of publication: Monograph (e-book)
Place of publication: Prague
Number of pages: 309
Citation: KVAČEK, Jiří, DAŠKOVÁ, Jiřina a Milan, LIBERTÍN. Catalogue of plant fossils described in works by Kaspar M. Sternberg. Second revised edition. Vydání první. Prague: National museum, 2021. 309 stran. ISBN 978-80-7036-659-2 (online).
This Catalogue is the second revised and expanded edition of the first edition, published in 1997 by J. Kvaček and Straková. The material presented in the original edition was completely nomenclaturally revised and newly photodocumented.
Publication in PDF format for download HERE.