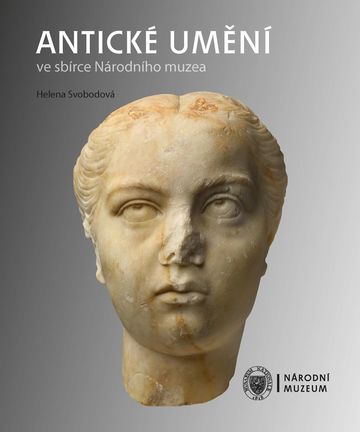 Antické umění ve sbírce Národního muzea
Year: 2020
ISBN: 978-80-7036-641-7
Author(s): Helena Svobodová
Publisher: National Museum
Place of publication: Prague
Number of pages: 456
Citation: SVOBODOVÁ, Helena. Antické umění ve sbírce Národního muzea. Vydání první. Prague: National Museum, 2020. 456 stran. ISBN 978-80-7036-641-7.
First two chapters present first contacts of the Czech People with the ancient monuments and formation of the collection. Next seven chapters contain extensive catalogue entries on the objects included in the collection organized first chronollogical and then by medium. Every chapter beginns with brief overview of the appropriate period. More than three hundred objects from the Bronze Age to the Late Antique (vases, terracottas, bronze statuettes, marble sculpture, lamps, engraved gems and other objects) are documented by photographs. Most of the objects have never been publicly shown. Bibliographic sources for each entry cite both publications where the specific work is discussed as well as references to related scholarship.