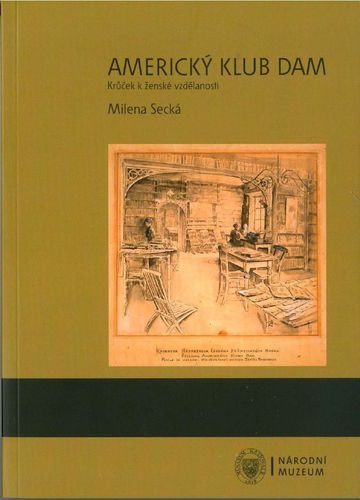 Americký klub dam. Krůček k ženské vzdělanosti
Year: 2012
ISBN: 978-80-7036-366-9
Author(s): Milena Secká
Publisher: National Museum
Type of publication: Book
Place of publication: Prague
Number of pages: 348
Citation: SECKÁ, Milena. Americký klub dam. Krůček k ženské vzdělanosti. Vydání první. Prague: National Museum, 2012. 348 stran. ISBN 978-80-7036-366-9.
This is the publication of history of American club for ladies, which was founded in 1865 in Prague. During its lifetime some 1,500 women passed through the club, among which the famous writers, painters, actress, singers and musicians. Apart from education, the club members pursued charitable activities. Soon, the club succeeded in developing women who were able to establish further women's clubs and new educational institutions. The club continued in its activities until 1948. In 1996, the club re-opened and now organizes cultural and educational programs for anyone interested in history, culture and meeting other people. The book is supplemented by a list of members with their biographical date and portraits.