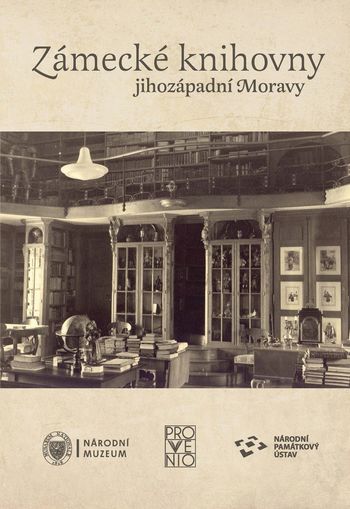 Zámecké knihovny jihozápadní Moravy
Year: 2021
ISBN: 978-80-7036-690-5
Author(s): Lenka Bendová, Jana Bisová, Petr Mašek, Jan Kryštůfek
Publisher: National Museum
Place of publication: Prague
Number of pages: 62
Citation: BENDOVÁ, Lenka, BISOVÁ, Jana, MAŠEK, Petr a KRYŠTŮFEK, Jan. Zámecké knihovny jihozápadní Moravy. Vydání první. Prague: National Museum, 2021. 62 stran. ISBN 978-80-7036-690-5.
In the past, the area of south-west Moravia had a very varied land tenure, a number of manors and estates were established here, along with their centres, i.e. castles. In many castles their owners gathered their libraries, some of which have already disappeared in the past, others have survived to this day. This publication describes the origins, development, further fate and content of 21 surviving libraries (9 of which are referenced in published studies) and 14 disappeared libraries. Among the most important are the libraries from Dačice of the Barons of Dalberg, Vranov nad Dyjí of the Counts of Stadnicky, the library of the Counts of Wallis in Budíškovice, Brtnice of the Princes of Collalto and Biskupice of the Princes of Thurn-Taxis.