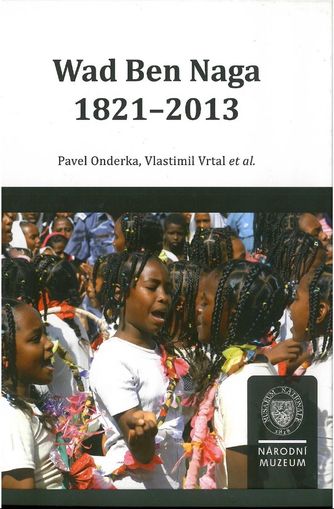 Wad Ben Naga 1821–2013
Year: 2013
ISBN: 978-80-7036-401-7
Author(s): Pavel Onderka, Vlastimil Vrtal et al.
Publisher: National Museum
Type of publication: Book
Place of publication: Prague
Citation: ONDERKA, Pavel a AL., Vlastimil Vrtal et. Wad Ben Naga 1821–2013. Vydání první. Prague: National Museum, 2013. ISBN 978-80-7036-401-7.
The monograph represents a complex study on the archaeological site of Wad Ben Naga, Sudan, at which the expedition of the National Museum carries out excavations. Wad Ben Naga counted among the most important religious and political centres of the Meroitic Kingdom (ca. 300 BC – AD 350). The book provides information on the settlement history from the ancient times to the present day, geology of the site and its surroundings, and history of exploration of Wad Ben Naga through notes and observations of early European travellers that visited the site in the 19th century. In individual chapters, reader becomes acquainted with the main archaeological objects at the site, and with most significant finds they yielded. Chapters on general problems of the Sudanese archaeology are included, setting the site into a wider context.