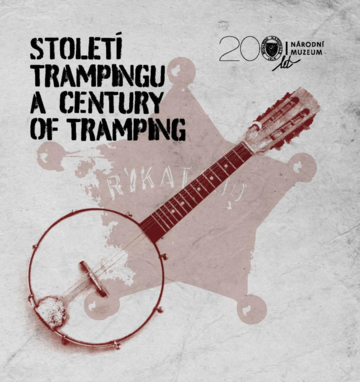 Století trampingu / A century of tramping
Year: 2018
ISBN: 978-80-7036-563-2
Author(s): Jan Pohunek
Publisher: National Museum
Type of publication: Exhibition Catalogue
Place of publication: Prague
Number of pages: 124
Citation: POHUNEK, Jan. Století trampingu / A century of tramping. Vydání první. Prague: National Museum, 2018. 124 stran. ISBN 978-80-7036-563-2.
The book published for the occasion of the exhibition of the same name documents in an attractive way history and various forms of the Czech tramping movement. It is an introduction to one of the major Czech youth subcultures, which in the past decades noticeably influenced both the way of spending leisure time in nature, as well as, for example, popular music. Numerous photographs and accompanying texts represent selected objects from the Tramping Fund of the Ethnographic Department of the National Museum, as well as everyday life of tramps since the beginning of the 20th century to the present. More detailed passages dedicated to items from museum collections are complemented by insights from the inside, which attempt to demonstrate the romantic dimension of tramping as it has been perceived by several generations of tramps who went outdoors to spend their weekends by wandering and unorganized, free camping.