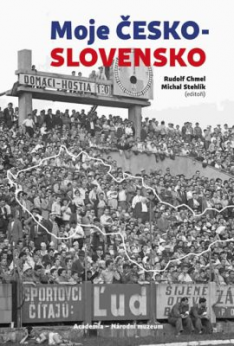 Moje Československo
Year: 2018
ISBN: 978-80-7036-562-5
Author(s): Rudolf Chmel, Michal Stehlík (eds.)
Publisher: National Museum, Academia
Place of publication: Prague
Number of pages: 344
Citation: CHMEL, Rudolf a STEHLÍK, Michal. Moje Československo. Vydání první. Prague: National Museum, Academia, 2018. 344 stran. ISBN 978-80-7036-562-5.
The book brings a look back of twenty-two authors from the Czech Republic and Slovakia to the common state – twenty-two views of personalities of various professions, focus and opinions. The book is accompanied by photographs by Jindřich Štreit and Karol Kállay.
The book is in Czech and Slovak only.