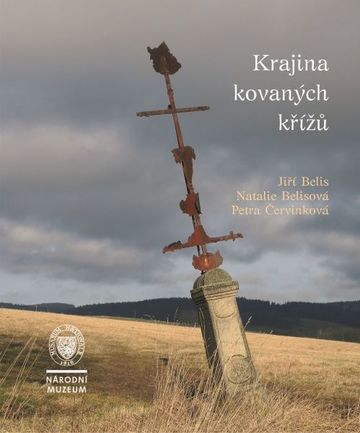 Krajina kovaných křížů
Year: 2015
ISBN: 978-80-7036-472-7
Author(s): Jiří Belis, Natalie Belisová, Petra Červinková
Publisher: National Museum
Type of publication: Book
Place of publication: Prague
Number of pages: 277
Citation: BELIS, Jiří, BELISOVÁ, Natalie a ČERVINKOVÁ, Petra. Krajina kovaných křížů. Vydání první. Prague: National Museum, 2015. 277 stran. ISBN 978-80-7036-472-7.
The book presents its readers with a specific category of a sacral monuments – forged crosses on stone pedestals, decorated with silhouettes from sheet metal. It looks at crosses from many perspectives to allow the readers to understand their role both in the context of landscape and history, and therefore to motivate them to save these monuments and to apply proper techniques during their renovation and protection.