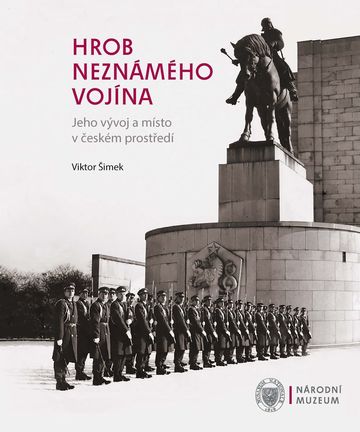 Hrob Neznámého vojína. Jeho vývoj a místo v českém prostředí
Year: 2021
ISBN: 978-80-7036-658-5
Author(s): Viktor Šimek
Publisher: National Museum
Type of publication: monograph
Place of publication: Prague
Number of pages: 140
Citation: ŠIMEK, Viktor. Hrob Neznámého vojína. Jeho vývoj a místo v českém prostředí. Vydání první. Prague: National Museum, 2021. 140 stran. ISBN 978-80-7036-658-5.
The book The Tomb of the Unknown Soldier offers readers the first comprehensive study of this symbolic national monument. It explains the circumstances of the creation of the central memorial, its form and introduces the reader to its almost a hundred years of development. The institutionalized form of remembrance of the fallen in the Czech environment has survived six state formations and two totalitarian regimes. Soon we will commemorate the centenary of its creation. The institution has undergone a dynamic transformation over the century and each epoch of history has imprinted itself on it in its own distinctive way. Today's form is thus a mute witness to the development of Czech statehood. Apart from historical studies, the book offers a large number of previously unpublished photographs.