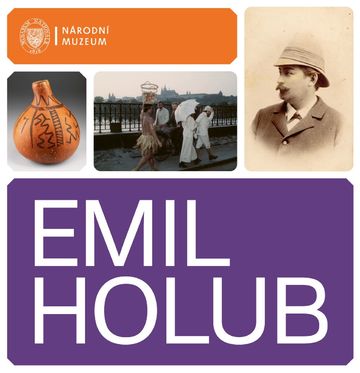 Emil Holub. Exhibition Guide
Year: 2023
ISBN: 978-80-7036-755-1
Author(s): Tomáš Winter
Publisher: National Museum
Place of publication: Prague
Number of pages: 80
Citation: WINTER, Tomáš. Emil Holub. Exhibition Guide. Vydání první. Prague: National Museum, 2023. 80 stran. ISBN 978-80-7036-755-1 .
How do we perceive Emil Holub and the activities associated with him today? How do various myths and legends influence this perception? What is the value of Holub's collections, how did he work with them and how does contemporary exhibition and collection-building work with them? Where can we see objects from these collections? How do we perceive Holub through the lens of postcolonial studies? The book does not try to find definitive answers to the questions posed. Its intention is to stimulate a discussion that goes beyond the topic of Emil Holub and touches on more general, current issues.
Published by National Museum as an exhibiton guide to the exhibition of the same name held in National Museum – Náprstek Museum of Asian, African and American Cultures in Prague and organised in cooperation with the Institute of Art History of the Czech Academy of Sciences.