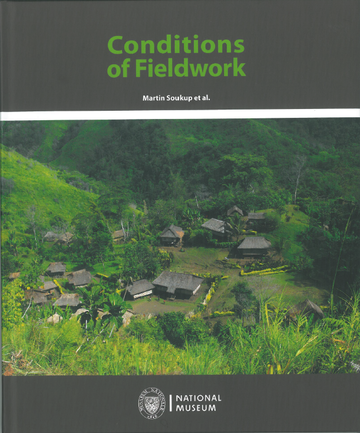 Conditions of Fieldwork
Year: 2016
ISBN: 978-80-7036-511-3
Author(s): Martin Soukup et al.
Publisher: National Museum
Type of publication: Book
Place of publication: Prague
Number of pages: 112
Citation: AL., Martin Soukup et. Conditions of Fieldwork. Vydání první. Prague: National Museum, 2016. 112 stran. ISBN 978-80-7036-511-3.
The objective of the book is the exploration of a diversity of conditions of fieldwork in non-European locations. The chapters of the book demonstrate that the conditions of a fieldwork differ considerably in terms of environmental circumstances, natural risks, dangerous creatures, character of the local communities and the way of life in the countries where the authors conducted their particular researches. The aim of the book is to give a vivid image of real conditions of fieldwork in selected places of our planet.